My legs and feet are happy and tingling even though it was only a 30 minute session" – Facey, Canada
While this style uses the classic thumb-finger walking technique from the heel to toes, Ingham Reflexology also uses a small stick to gently press the meridian points.  The amount and placement depends on where, and if, any problems are discovered. Generally it releases tension and stress, as well as stimulates the respiratory, digestive and circulatory systems.
You can choose to treat feet only, hands and feet, or the full body from 60 to 90 minute sessions.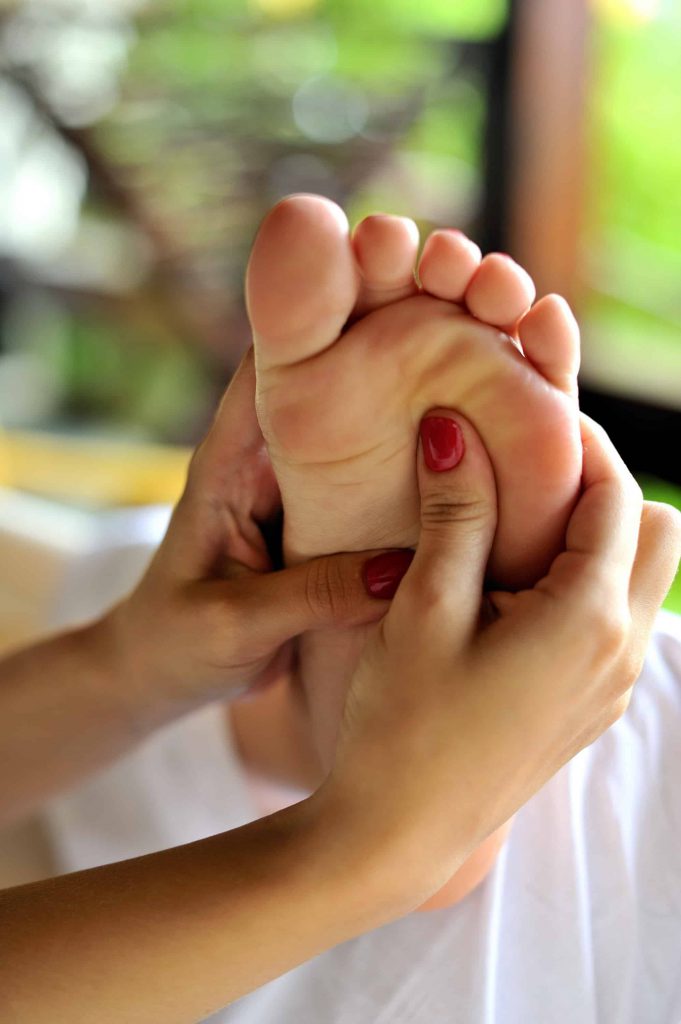 This acupressure foot and/or hand reflexology method uses eucalyptus cream, sandalwood cream, or magnesium oil.
Besides just the wonderful feeling of having your lower legs and feet or hands massaged, it also balances the energy flow (known as "Qi" in Chinese medicine) to strengthen body systems and achieve greater balance.