"The small class sizes, the beautiful yoga shala, the jungle view – a quiet and calm space. A very intimate experience." – Max, Germany
We specialize in small boutique classes enabling us to provide personalised attention and guidance to our students.
Located in the heart of Ubud, in an oasis of tranquility, our venue is perfect for yogis wishing to perfect their practice.
All of our teachers are Yoga Alliance accredited, intuitive, patient and here to help you further your practice, no matter what level you may be at.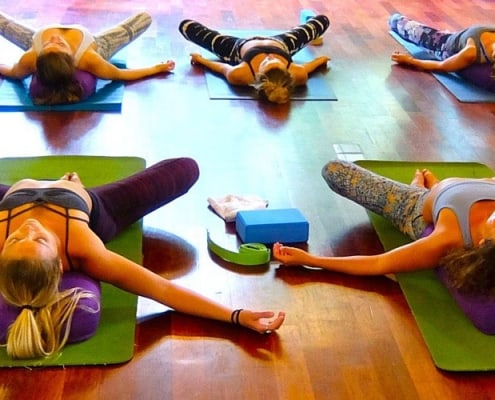 We offer classes in Hatha, Vinyasa, Yin, Restorative and Gentle yoga.
Taksu's team of Balinese teachers are internationally trained, accredited, intuitive and passionate about their craft.
Taksu provides each student, regardless of skill level, with personal attention in our river-view shala, surrounded by relaxing jungle sounds in a very private setting.
Taksu Bali offers classes seven days a week. Please view the current 
schedule
 or download it for easy reference.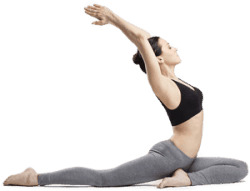 | | | | | | | | |
| --- | --- | --- | --- | --- | --- | --- | --- |
| | | | | | | | |
| | | | | | | Hatha Vinyasa Yoga with Sandi | |
| | | | | | | | |
| | | | | | | | |
The drop-in class rate is 120k.
Alternatively, buy a class card which is valid for 1 month.
5 classes  – 475k
10 classes – 900k
15 classes – 1,150k
20 classes – 1,400k
All prices are listed in thousands of Rupiah.
A private lesson is perfect for beginners, those recovering from an injury, or those wanting to overcome a specific obstacle in their yoga practice.
Private Lessons are available with all our teachers
Private classes subject to teacher availability and can only be booked 24 hours in advance.
We are proud to host some of the most authentic and thorough yoga teacher training courses in Ubud.
One program we host is the longest-standing yoga teacher training in Bali. We present a constantly evolving series of internationally acclaimed teachers and their courses throughout the year.
Our courses run almost every month of the year and are Yoga Alliance accredited.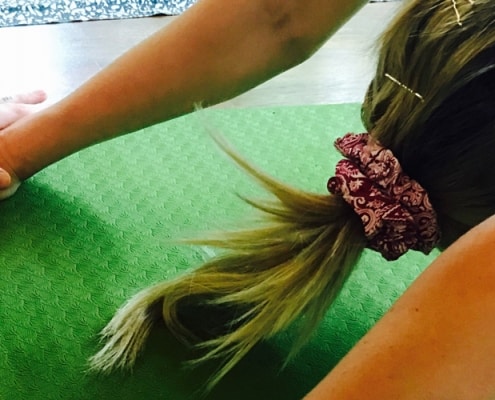 All equipment – mats, bolsters, blocks, blankets – are provided. You just need to wear comfortable clothing to enjoy your classes.
The Yoga Room has polished wooden floors with a custom-made, stained glass Sri Yantra to bring joy to each session.  Its location next to a gently flowing stream provides a peaceful oasis to deepen your yoga experience.
Here are some of the frequently asked questions to help you get most out of your Taksu Spa experience. If you have a specific question, feel free to contact us.
"Taksu" is Balinese for "the indescribable essence of Spirit." Our yogis and yoginis live yoga. They have dedicated their life path and intention to set a space for greater awareness of the "Taksu" dwelling within you.